One Less Wrinkle
Protect With Fox
Finding the right aesthetics insurance doesn't have to give you wrinkles.
get in touch

What Can Fox Insure Do?
We arrange insurance that meets the needs of all aesthetic professionals. Our cover includes Medical Malpractice, Public and Product Liability, Clinic or Beauty Salon cover and Employers' Liability. Our treatment cover includes:
We're not just another insurance broker; we're part of Fox Group, an industry-leading aesthetics pharmacy
Why Choose Fox Insure?
Brought to you exclusively by Fox Group, finding the right cover with Fox Insure doesn't have to give you wrinkles. We're uniquely placed to understand your clinic and find the right aesthetics insurance for you.
Experts In The Aesthetics Industry
We work with 40,000+ aesthetics professionals. As experts within the industry, aesthetics is ingrained in our DNA. We know the products, and more importantly, we know your aesthetics insurance needs.
Supply & Insure In One Place
We deliver a 360-degree solution for your aesthetics insurance needs. Buy everything in one place to give you the peace of mind you need to know your treatments are covered.
First-Class Customer Service
Here at Fox Insure, we pride ourselves in putting our customers first. Our expert brokers
are on hand to go that extra mile to help you find the best aesthetics insurance cover for your practice.
find out more
2022
Dermal Filler
Distributor of the Year
Shop all of your aesthetics needs at Fox Pharma
We're a trusted beauty and aesthetics supplier that takes pride in fostering strong, long-term relationships with our valued customers.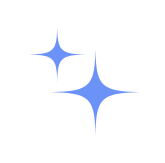 Get In Touch
We find the right aesthetics insurance cover for you, without the added stress.